The ultimate tool for a busy production environment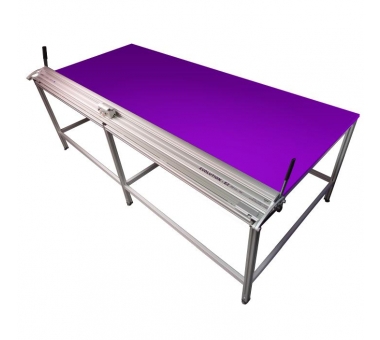 EVOLUTION E2 BENCH
Designed specifically for all sizes of Evolution E2. Incorporates the Keencut PROTEUS framework system. Strong and rigid even under heavy load. Fast easy construction. Extension kit options.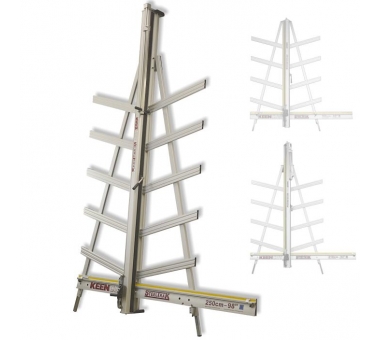 STEELTRAK
Heavy Duty Vertical Cutter for Signmakers & Printers-Up to 2.5m cut length-For DiBond, PVC Foamboard, Acrylic & more-Zero debris-Superb build quality & low maintenance-Easy operation under heavy load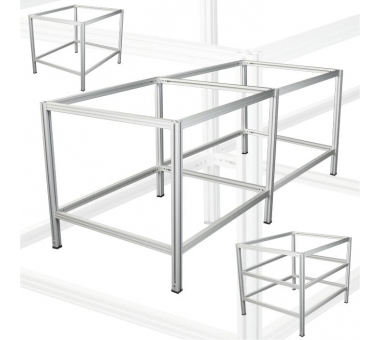 MULTI-PURPOSE CUTTING BENCHES
Constructed from the Keencut Proteus all-alloy beam and leg system the unique locking system provides strength and rigidity for the safe support of even heavy pieces of equipment. Tops not provided.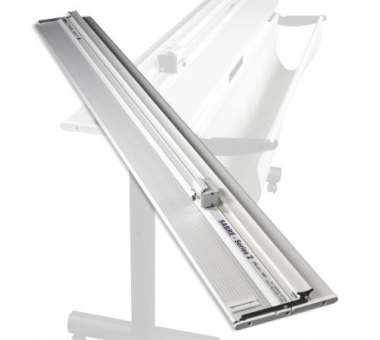 SABRE SERIES 2
Baseboard mounted General Purpose Cutter – Lightweight & versatile – Cut lengths up to 3m – Comes as standard with 3 blade cartridges suitable for cutting a wide range of flexible & rigid materials
• Future-proof and versatile QuikSwap tool heads

• Guaranteed ultra high precision 0.2mm accuracy

• Cuts PVC foamboard up to 13mm
•

 

Quick and easy to use – saves time and money

• Reliable and built to last with a 5-year warranty

• Lift-and-Hover* (patent pending) for fast, accurate cut alignment
Quick and easy
• Raise the clamp with minimal effort
• Lift-and-Hover* holds the cutter bar just above the media
• Anti-sag holds the cutter bar parallel to the surface of the media
• Sightline strip shows exactly where the cut will be made
Simple to use
• Intuitive – minimal training needed
• Lift-and-Hover* can be operated from either end
• Single person operation even with the largest sheet size
Saves time and money
• Better alignment means fewer mistakes and less waste
• Faster working for higher productivity
Reliable and built to last
• Designed and manufactured to Keencut's exacting standards of precision
• 5-year warranty
Fits any suitable bench
• For the Evolution-2 bench or any appropriate existing bench
Available in 1.6m, 2.1m, 2.6m, 3.1m and 3.6m cut lengths. Please enquire about custom lengths up to 5.5m
*On BenchTop and SmartFold
Graphik blades
To order blades for the standard Double Graphik tool head, use our services page
Cutting wheels
To order cutting wheels for the Fabric tool head, use our services page
Evolution-2 bench
Designed specifically for all sizes of Evolution3 SmartFold and Evolution-E2
Strong and rigid even under heavy loads
Fast and easy construction
The Evolution-2 bench incorporates the Keencut PROTEUS framework system
The Evolution-2 bench comes complete with framework and aluminium base for quick and easy mounting of the Evolution3 or Evolution-E2
Extension Kits are available for extra wide benches
To order the Evolution-2 bench quote product codes EB160-EB360
Additional QuikSwap tool heads
All Evolution3 cutters are delivered with the Double Graphik tool head
Extra Double Graphik heads are available. Quote product code E3T-GR2
To order the Fabric tool head please quote product code: E3T-FAB
To order the Creaser tool head please quote product code: E3T-CIR